GARDEN CENTER
Ettinger's Garden Center is one of the area's largest garden center's around. We carry a huge selection of trees, shrubs, perennials, annuals, ground covers, and so much more. We pride ourselves in having a knowledgeable sales staff, and will go the extra step to make sure your experience is a good one.
Remedies come out to Ettinger's Garden Center for all your pest and disease control needs. Our knowledgeable sales staff will help you diagnose and treat your plant problems!
Check out our web site throughout the season as we continue to add special sales, plant and landscaping advice.
Garden Center Guarantee
Ettinger's provides to our customers a 100% guarantee on garden center plants for a period of 6 months from date of purchase. Roses will be guaranteed for a period of 90 days from date of purchase. All plants are guaranteed for a period of (1) one year if Ettinger's plant them. Our guarantee does not include perennials, annuals, garden mums, house plants, plants in raised planters or Christmas trees. Plants damaged or dead due to natural catastrophes such as ice, snow, floods or when a drought emergency is declared are void from a guarantee. Plants are replaced only once. In order to receive the guarantee, a sales receipt must be presented at time of return to receive a credit amounting to 100% of the purchase price to be applied toward the purchase of a new plant.
Mulch and Topsoil
If you are doing your own landscape projects, Ettingers garden center is the place to come for screened topsoil, mushroom soil, black, brown, and red dyed mulch and double ground shredded bark mulch. Our double ground bark mulch contains no added waste wood products, It is 100% debarked from Pennsylvania hardwoods. We always have 10,000 or more cubic yards in stock and ready for use in beautifying your landscape plantings.
We deliver, or stop in for a load. We also carry bags of double ground, dyed red, black, brown mulch, and mushroom soil for your convenience.
Delivery prices are as follows:
Loyalsock, Montoursville, Warrensville $35
Williamsport, South Williamsport, RD Montoursville $45
Linden, Muncy $55
Hughesville, Jersey Shore $70
Lock Haven, Mill Hall, Lewisburg $85
Danville, Shamokin Dam $90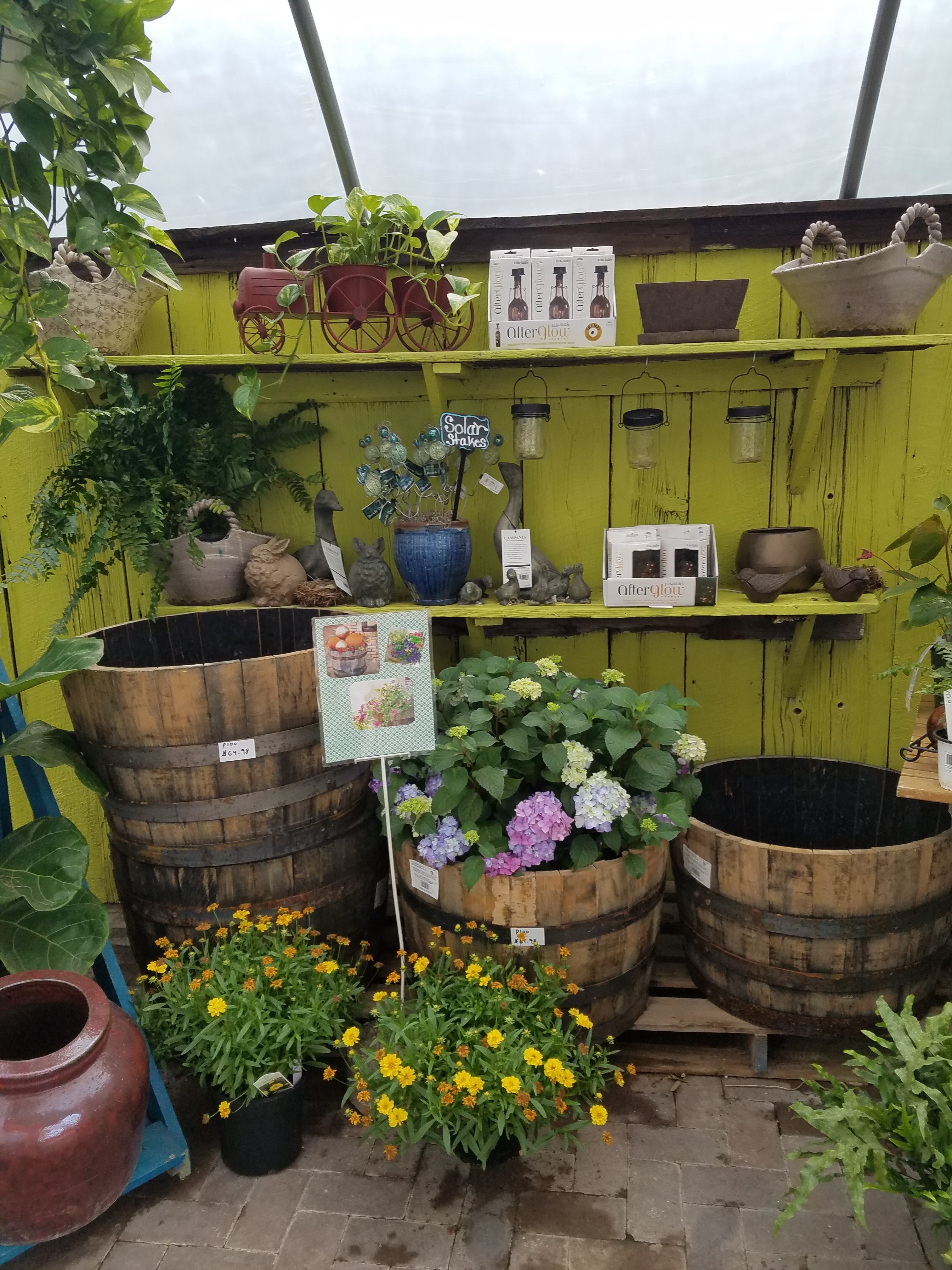 Garden Center Hours
Closed for Season
Gift Certificates Available all winter
Call 570-433-4550