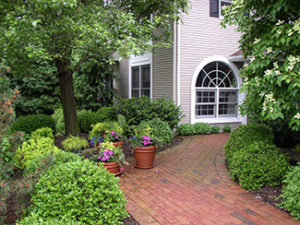 For over 40 years, Ettingers Landscaping has been designing and installing beautiful landscapes throughout north-central Pennsylvania . We have become known as one of the largest, creative and reliable design-build firms in central Pennsylvania.
The design, although very important is only one part of any landscape project. Ettingers Landscaping has the equipment plus experienced, dedicated long term employees on our installation crews who can efficiently and cost effectively install your landscape features. As with all our services, quality of workmanship is our highest priority.
We guarantee our work; more than words, it's a matter of pride! We are our company, each employee can be proud of the job they do, what the company stands for and the hundreds of satisfied clients we have provided our landscape services to.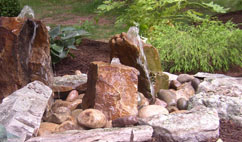 Our Services
Garden Center
Nursery 
Landscape Design and Installation
Landscape Construction
Landscape Maintenance
Interior Plantscaping
Irrigation – Shrub and Lawn
Water Gardens
Night Lighting
Outdoor Kitchens
Roof Gardens
Rain Gardens
Insect & Disease Control